You are checked in and have received your boarding pass. But what is a boarding pass exactly? Your boarding pass contains all important information about your flight. At the airport you will be asked for your boarding pass when you pass security and when you board your flight.
There are two types of boarding passes:
The printed boarding pass (see example below)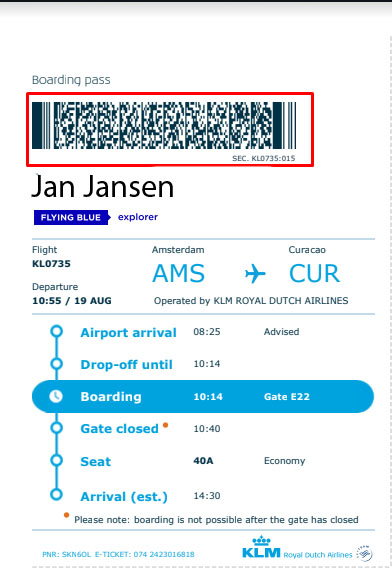 This version you print at home and take to the airport. If this is not possible to print it at home, you can print your boarding pass via the check-in columns or by an employee of the check-in counter at the airport.
The mobile boarding pass (see example below)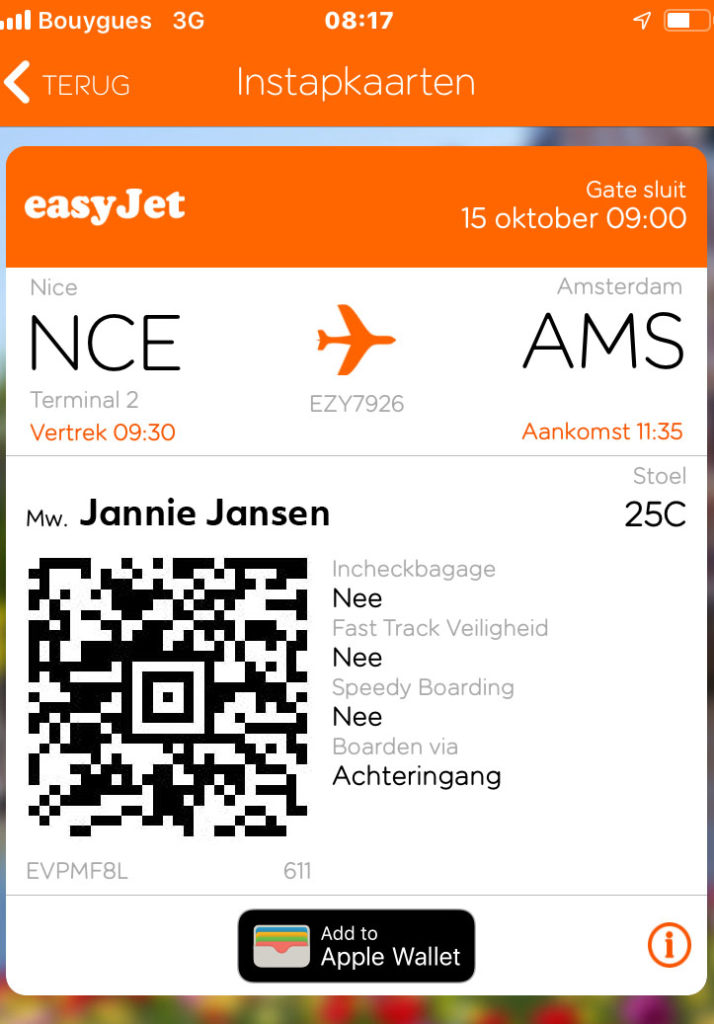 The mobile boarding pass can be downloaded on your smartphone. The QR-code can be scanned at the airport. Advice: take a screenshot of your mobile boarding pass. Then you always have it ready when you need to show it.
We encourage you to keep your boarding pass after your flight, in case you need to claim frequent flyer points afterwards.