Online check-in is possible from 48 hours to 3 hours before departure. Did you purchase a seat in advance? Then you can check-in from 30 days before departure. Online check-in is compulsory at Wizzair.
Online check-in with Wizz Air step by step:
Go to www.wizzair.com website and click on "Check and reservations" .
Fill in your name (no spaces) and the airline booking code and click "Search ".
Proceed the steps and print your boarding pass.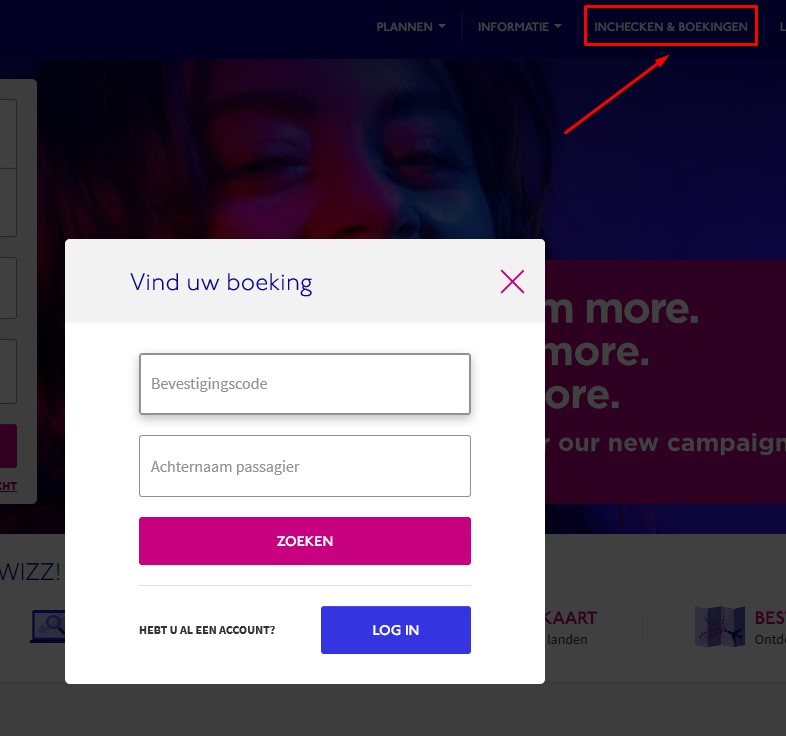 What information do I fill in?
Please enter the reservation code and your name in the upper left when you check-in online at Wizzair.