Online check-in is possible from 30 days to 2 hours before departure. It is compulsory to check in online with easyJet.
Online check-in with easyJet step by step:
Go to the website www.easyjet.com and click on "Check-in" at top right.
Then click on to "No account? Find booking".
Enter your name (no spaces) and the booking code and check the box to confirm.
Then click on "Login".
Proceed on the next steps and print your boarding pass.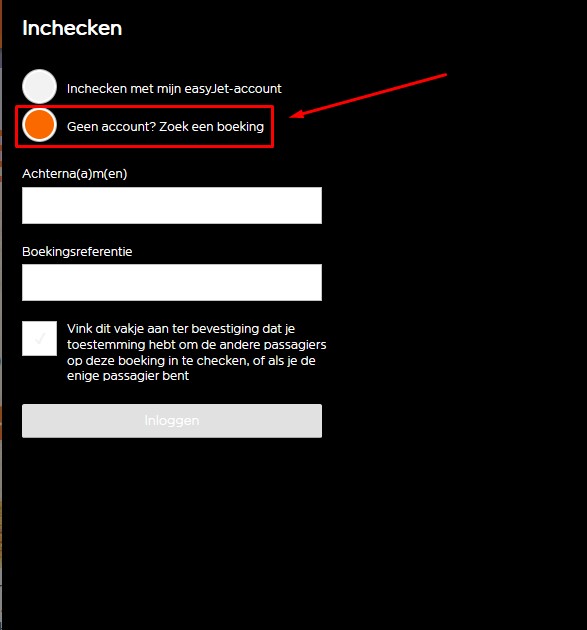 Enter the reservation code (top left) and your last name when you check in online with EasyJet.