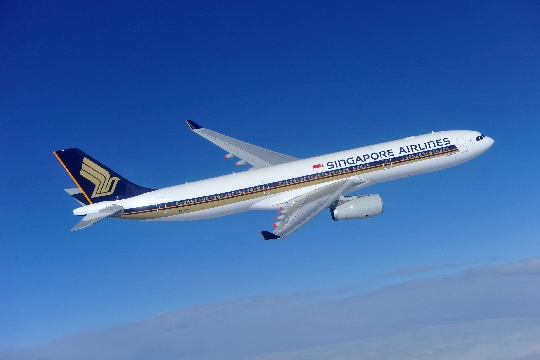 The same way we have sometimes mentioned the most important low cost airlines, now we are going to talk about the luxury ones, the ones that offer travelers the best business class. Maybe you will feel more confortable in one of their sits than at home. Take a look to the best characteristics.
9 luxury airlines
1. Singapore Airlines: this company owns totally private spaces so you won't travel around many others. It would be like traveling alone. In their bathrooms they have Gyvenchi amenities. Gastronomy is one of the things that make this first category services different from the rest.
2. Virgin Atlantic: The Virgin First Class is known, moreover because of their sits (the first ones that converted into beds), and the complementary limousine services to make this airline experience something unforgettable.
3. Swiss International Airlines: chosen as the best airline in business class in 2007 by the Business Traveler Magazine. The clue because traveler choose their services is because of the cameras that help you see the front and back part of the plane. A very romantic trip.
4. Thai Airways International: the seats of the Thai Airways counts with one of the best First Class considered the second airline to try, at least, once in life.
5. Lufthansa Airlines: We have talked before about the gastronomy that are well valued by passengers, specially in the long haul. In this type of flight, travelers can taste the best offer in dishes and wines. This company selects some menus with the most popular chefs from all over the world.
6. All Nipon Airways: this airline has some interesting honours. One of those is to be one of the most luxury and expensive ones. Its services include a plasma tv, a phone and also champagne.
7. Cathay Pacific Airways: the strongest point is the customer service. Passengers also have the best space to rest and their own tv, but the truth is that the most important and most attractive difference has to do with the attention.
8. Eos Airlines: the exclusivity is one of the most important advantage of this 100% luxury airline, with just 48 seats. The personalized treatment is also one of the most interesting services they offer.
9. Finally, British Airways: perfect for those travelers that are in a business trip. The rest space is one of the most famous services they can offer.