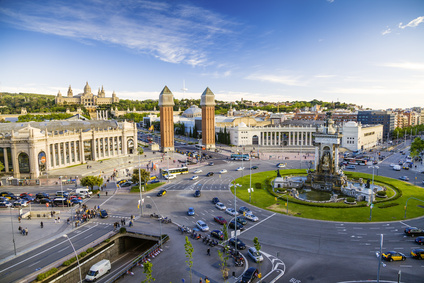 Would you like to know the most popular cities in Spain? During this 2016 there are some of them that will keep their tourism rates, but there will be surprises.
If you were planning your trip to the Peninsula or the islands, you need to know the magical experiences you will be able to enjoy in this country before making the booking.
The most visited cities in 2015
1. Barcelona: it is the main tourist capital. The many monuments attractions – we can start talking about Gaudi's works – together with the possibility to enjoy the Costa Dorada and Costa Brava, are some of the reasons why this city is really popular for the national and international tourism.
2. Madrid: We don't know if this is a touristy city or a city where people just pass. If we take a look to the Aena information, this was the most visited city in Spain.
3. Seville: known by the international tourists because its beauty and elegance, the Golden Tower or the Giralda are still waiting for travellers to show them the most beautiful spaces of the city, moreover, if you decide to come during the famous Feria de Abril.
4. Granada: well, talk about Granada is talk about the Alhambra. But the truth is that there is a lot more to see. The Albaycin or Sacromonte, the traditional tapeo and the possibility to enjoy the tradition and multiculture of its corners are some of the reasons to bet for a getaway here.
5. Santiago de Compostela: the city of the St. Jack Way is well known for a low cost tourism but also a great quality of services and gastronomy.
6. Alicante: the city is the meeting point for all of the tourist that want to enjoy the many coastal localities.
7. Ibiza: well, talk about Ibiza is also talk about a young type of tourism. The beaches, the clubs and the many discos attract this type, but also the calm of some part of the island help this place with the tourism of people over the 60 years.