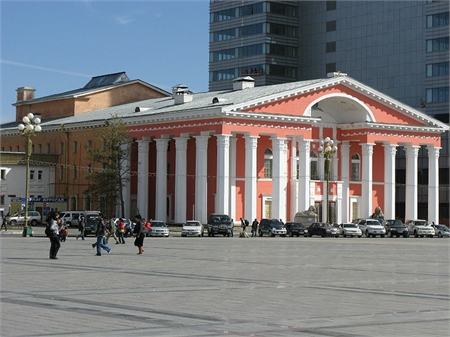 Air Astana, Kazakhstan's award winning carrier, is planning to expand its Central Asian network in June 2016, with the launch of new service connecting Astana and Ulaanbaatar, the capital of Mongolia. Air services between Europe and Mongolia are currently limited, but passengers travelling with Air Astana from Frankfurt to Astana can now look forward to convenient twice weekly onward connections to Ulaanbaatar on Sundays and Wednesdays. The overall flight time will be 10 hours.
Ulaanbaatar (population 1.3 million) is the cultural, industrial and financial heart of Mongolia, where travellers can experience the country's rich heritage in museums, palaces and monasteries, including Bogd Khan's winter palace and Gandan monastery. Outside the city, the vast desert, picturesque steppe and rugged mountains offer a unique destination for travellers who enjoy adventure. Camping, horse riding and hiking trips are widely available and complemented by country's welcoming nomadic hospitality.
Air Astana expects the new flight to Ulaanbaatar to attract significant numbers of business travellers from Germany, given the close economic relationships that have developed with Mongolia over many decades. Together with the UK, Germany is the most important trade partner for Mongolia within the European Union. Additionally, Mongolia is starting to develop its tourism sector, with leisure packages offered by German tour operators becoming more widely available. During the recent "Internationale Tourismus Börse (ITB)", the world´s leading travel fair in held in Berlin earlier this year, Mongolia promoted the country's wide selection of tourist attractions.
Economy Class fares (round trip incl. taxes) start at Euro 714, with Business Class fares starting at Euro 3,014