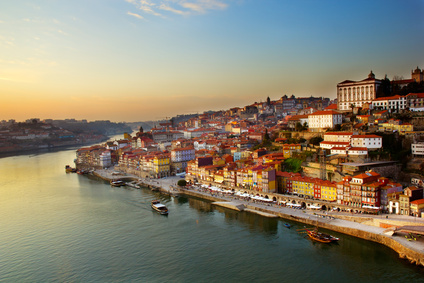 This country is a destination to enjoy and fall in love with as it offers many interesting, historical and beautiful spots in its whole geography. If you have travelled to Porto you will talk about the lights and beautiful streets. The truth is that one of the advantages to travel to this country is the prices you will find there.
3 cities you should, at least, visit once
1. Porto: It is famous because of the bohemian and romantic style. The northern capital is one of the most beautiful cities in the whole world, especially if you take a walk through the University area. Some of the most centrically faculties are located just a few minutes far from the Majestic, a bohemian café really famous here. Of course, you need to go to the Livraria Lello e Irmao, where you will pay 4 euros to enter but it would be discounted if you finally buy a book.
2. Coimbra: the city of Coimbra is famous because of the historical city centre and because of the ancient University, one of the most important ones in Portugal. The Joanina library is also a jewel, as well as the St. Claire Monastery. Just enjoy and get lost.
3.Évora: although it is not as famous as the rest of them, you will discover a unique place to fall in love with. If you want to discover the city, with its 60.000 inhabitants, you need to know that it is considered World Heritage by the Unesco. There are unique places to visit like the 12th century Cathedral, the Capela Dos Ossos, the D. Manuel Palace or the Sisebuto Tower.
Things you should do in Portugal to fall in love with it
Lisbon, the capital, is one of the most visited cities in the country. A walk through Alfama is one of the unique experiences you will be able to enjoy as it is the perfect place to listen to the fados. The cafes in the whole country are unique and a typical stop you need to try, moreover if they have terraces. Gastronomy is one of the real heritages of the country, with many flavours to try.